Where will the Montreal Canadiens prospects play next season?
The NHL has a date for next season, but the same can't be said for the other leagues, which could see Montreal Canadiens' prospects without a place to play.
Hockey is only just coming back to our television screens, so it seems premature to start focusing on next season. That is, of course, if you're the NHL and already have a target date for said season. The Montreal Canadiens know they'll be returning for the 2020-21 campaign in December to play 82 games and fight for a playoff spot. Unfortunately, their prospects do not.
The American Hockey League was one of the first professional leagues to officially cancel its regular season. Even though the NHL was planning the beginnings of their Return to Play Plan, the AHL made it clear that they couldn't afford to play games without fans.
Fast forward two months, and both leagues are in completely different spots. The NHL has just finished its exhibition round and is about to get the Stanley Cup Qualifier going. The AHL, on the other hand, is planning to start a 68-game regular season in December.
The WHL and QMJHL are in a similar state targeting an October 2nd and October 1st date, respectively, for the start of their season with a certain percentage of fans allowed. The OHL hasn't released any plans, but OHL commissioner David Branch is optimistic for a full return.
The major junior leagues seem to be on the works, but there is still a lot of pessimism around the AHL, which is unfortunate for the Laval Rocket who were going to get some additions for next season. What if the league doesn't start, where they would play? Most importantly, the European players.
The Montreal Canadiens signed three European players, two prospects and one free agent in Jesse Ylonen, Arsen Khisamutdinov and Vasil Demchenko. When it comes to overseas players, there's always a concern of them returning via a European Assignment Clause if they're not playing NHL games.
The Habs have signed players such as Jakub Jerabek and David Sklenicka, who have such a clause while 2018 second-round pick Alexander Romanov has one on his entry-level contract. That said, it doesn't seem as if any of these three players have such a clause on this deal. And that also goes for the likes of Otto Leskinen and Lukas Vejdemo.
Demchenko and Romanov have a reason to stick around as they will both have a spot on the Montreal Canadien this season. It's different for Ylonen, Khisamutdinov, Leskinen and Vejdemo, who would've spent the year in Laval.
Teams have already begun to loan their European players to teams overseas with the expectation that they return to North America if a settlement is reached for the minor league. Toronto Maple Leafs prospect Egor Korshkov did so signing a deal with HC Lokomotiv in the KHL so he'll have somewhere to play in the fall.
It wouldn't be surprising to see something similar happen with Khisamutdinov, who spent time playing in both the KHL with Neftekhimik Nizhnekamsk and VHL via CSK VVS Samara. The KHL has confirmed to be starting their season in September, so it's a matter of having a guaranteed play to play. That's why it was so important for the Habs to have Romanov's deal kick in now to eliminate that risk.
With Vejdemo opting out of the return to play and staying in Sweden, you have to wonder whether he'll ask to be loaned to the SHL and see games with Djurgårdens IF where he played before joining the Rocket. Do Ylonen and Leskinen ask to head to Finland and play in the Liiga league?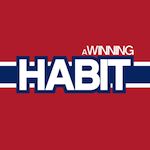 Want your voice heard? Join the A Winning Habit team!
Write for us!
There will be a lot of maneuvering trying to figure out where these players will play, but it's important that they are doing just that. Taking too much time off isn't ideal, and the fact that the American League is still unsure of how their season is going to take place doesn't trigger any confidence.
So it's safe to say it's time for the Montreal Canadiens to start making some phone calls.