Montreal Canadiens: Final Tally Of Erik Karlsson Trade Impressive For Habs
The Montreal Canadiens were not expected to make any blockbuster trades this offseason, and though they didn't, they did get involved in a huge summer trade.
Erik Karlsson was rumoured to be on the trading block, but he was never going to land in Montreal. The Pittsburgh Penguins and Carolina Hurricanes were long rumoured to be the interested parties, and the Pens finally landed the Norris Trophy winner in early August.
Like any trade these days in the NHL, the salary cap became as big of a story as the players involved in the trade, and it was just not possible for the Penguins and San Jose Sharks to make the financials work. So, the Canadiens got involved to help move some money around and allow the Pens to have enough cap space to acquire Karlsson.
When the trade was announced initially, the Canadiens had acquired Jeff Petry, Casey DeSmith, Nathan Legare and a second round draft pick from the Penguins, sent Rem Pitlick to the Penguins and shipped Mike Hoffman to the Sharks.
It was a great trade from the Canadiens point of view as they acquired a prospect and a draft pick for taking on a couple of contracts, while also shipping out about the same amount of money anyway. Plus, the two NHLers they acquired had more value than the two they traded away.
We already saw exactly what Petry and DeSmith's value was on the open market as both of them have already been traded away again by the Canadiens.
Petry was traded first, and the Canadiens retained just over $2.3 million of his contract to trade him to the Detroit Red Wings for Gustav Lindstrom and a fourth round pick. DeSmith was recently traded to the Vancouver Canucks for Tanner Pearson and a second round pick.
That means there are three parts to the Canadiens involvement in the Erik Karlsson trade now. To sum it all up from Montreal's end looks like this:
Habs acquired: Penguins second round pick in 2025, Nathan Legare, Gustav Lindstrom, Detroit Red Wings fourth round pick in 2025, Tanner Pearson, Vancouver Canucks third round pick in 2025, $2,343,750 of Petry's contract.
Habs traded away: Mike Hoffman, Rem Pitlick.
It almost seems too good to be true. Considering they received picks and prospects for taking on undesirable contracts, they ended up trading away almost as much money as they acquired.
Hoffman and Pitlick combine to earn a cap hit of $5.6 million and the Habs were able to clear all of that off the books for next season. They did eat some of Petry's contract and took on Pearson and Lindstrom. When you add those three deals together, the Canadiens took on a total of $6.54375 million.
The difference? An additional cap hit of $943,750 in 2023-24 and Petry's cap hit of $2,343,750 in 2024-25.
For second, third, and fourth round picks as well as Lindstrom, Pearson and Legare that is an incredible deal. When you total up all three of the trades, it is a nice piece of summer business for the Canadiens.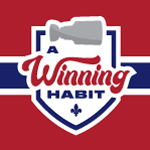 Want your voice heard? Join the A Winning Habit team!
Write for us!