Montreal Canadiens Making Changes To Medical Staff
The Montreal Canadiens have dealt with an incredible number of injuries over the past two seasons. It got to the point at times that their regular season lineups resembled early preseason games where actual NHL players are difficult to find and no-names are running the first wave of the power play.
The insanely large number of injured players over the past few seasons have led many to question the medical staff of the Canadiens. Were they making they right choices when it came to Habs injuries and letting players return to the ice? It sure seemed like they were not.
A number of odd injury updates made it clear that either the medical team was unsure what they were doing, or the team was intentionally misleading the public when it came to Habs injuries.
Take Sean Monahan for example. The player was seen entering the Saddledome in Calgary for a game earlier this year in a walking boot. The team did not announce any injury and he kept playing, until a couple nights later in Vancouver when he left the game early… and literally never returned.
The fact he was out injured was one thing, the other was that the team made it sound like a minor injury for a while and then just completely excluded Monahan from team injury reports. It was like they forgot he was even on the team, and he never did return to the lineup.
Kirby Dach was another curious case. He was listed as dealing with a non-covid illness which then turned into a lower body injury a week later. Joel Edmundson was initially listed as a minor injury that turned into a much longer-term thing.
It seemed for a while that everyone was injured. The numbers suggest the Canadiens were injured far more often than any other team.
NHL top 5 teams, man-games lost to injury and health protocols

MTL 540
TOR 467
CBJ 439
WSH 437
PHI 425https://t.co/s7Q67p9E4L

— Man-Games Lost NHL (@ManGamesLostNHL) March 11, 2023
The Canadiens were first in the league in man-games lost due to injury by the end of the 2022-23 season with 600. That means, on average, there were 7.3 players missing each game due to injury. That is not the category you want to be tops around the league in.
Final NHL injury summary for the 2022/23 regular season (playoff teams highlighted) pic.twitter.com/OmU6KEgE4m

— NHLInjuryViz (@NHLInjuryViz) April 15, 2023
It wasn't even really close either. The Philadelphia Flyers had the third most injuries and were nearly 200 man-games lost behind the Canadiens. Unfortunately, it was a stat they were remarkably consistent in. The previous season, the Canadiens led the league with 599 man-games lost.
Final NHL injury summary for the 2021/22 regular season (playoff teams highlighted – with obligatory correlation≠causation warning) pic.twitter.com/W4NJ0gevr6

— NHLInjuryViz (@NHLInjuryViz) May 2, 2022
With the Canadiens searching for answers for their injury woes, they have elected to make changes to the team's medical personnel. According to Tony Marinaro of The Sick Podcast in Montreal, the Canadiens have chosen to part ways with their head physiotherapist Donald Balmforth and head athletic therapist Graham Rynbend.
While this doesn't guarantee the team has fixed all of their issues, something had to be done. There are doctors higher up on the medical team that need to be questioned as well, but the status quo was certainly not going to work either.
There is a lot of luck, or good fortune required to have a really healthy team over a full NHL season and it was obvious the Canadiens had none of it the past two seasons. But, allowing Monahan to play when he required a walking boot, and diagnosing Dach with an illness when it was really a lower-body injury were two odd decisions by the medical staff that really stood out.
Blamforth and Rynbend have now paid the price for it. It will be interesting to see if there are more changes made to the team's medical personnel to see if the team can avoid a third straight season with a laughable number of injuries.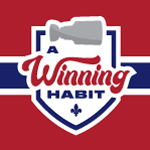 Want your voice heard? Join the A Winning Habit team!
Write for us!