Montreal Canadiens Trade Rumour: Habs Expressing Interest In Jesse Puljujarvi
The Montreal Canadiens have expressed interest in trading for Edmonton Oilers right winger Jesse Puljujarvi according to a report from The Fourth Period last night.
The Montreal Canadiens are hitting their stride right now, going 5-1-1 in their last seven games. This little run has propelled them to third in the Atlantic Division and just one point back of the Toronto Maple Leafs, even though the Habs have played two fewer games.
The Habs are not content though, at least not according to a report sent out last night by The Fourth Period. They are suggesting that the Edmonton Oilers are still considering all of their options with right winger Jesse Puljujarvi, and that the Canadiens are among a few teams that have been expressing interest in acquiring him if the Oilers are willing to listen to trade offers for their young winger.
The relationship between Puljujarvi and the Oilers has been rocky pretty much ever since he was the fourth overall selection in the 2016 NHL Draft. Puljujarvi immediately made the Oilers roster as a lanky 18 year old winger and was expected to play a huge role in their top six. It appeared he wasn't quite ready for this role and things never really got comfortable for him in Edmonton.
His last season with the Oilers was last year and though he played about half the time with Ryan Nugent-Hopkins, his other winger was either Milan Lucic or Jujhar Khaira. Khaira has one point in 19 games this season and Lucic has three in 18. That tells you everything you need to know about Puljujarvi's quality of linemate last season. He was also routinely playing ten minutes per night and just not put in a place where he had a chance to succeed.
So, he packed his bags and headed back to Finland after his entry-level contract wrapped up. The 21 year old is playing this season with Karpat in Liiga which is Finland's top league. He has been great so far, scoring 11 goals and 20 points in 18 games which has him third in the league in goals and fifth in points.
Puljujarvi is a huge winger at 6'4″ and over 200 pounds but he can also skate well and has terrific offensive instincts. Before he was drafted, he led Finland to a World Junior Hockey Championship gold medal. He played on an unbelievable line in that tournament with Sebastian Aho and Patrik Laine. Although those two have gone on to tremendous success at the NHL level, it was Puljujarvi who led that team in scoring with 17 points in seven games.
There is no question that Puljujarvi is a tremendous talent. Just because the Edmonton Oilers failed miserably to develop him in the first three years doesn't mean he can't be a quality NHL player in the future. He has made it known over the past few months he will not sign with the Oilers and will only return to the NHL if he is traded.
There were trade rumours in the past, and Elliotte Friedman of Sportsnet mentioned that the Carolina Hurricanes offered up Julien Gauthier and the Tampa Bay Lightning threw Alexander Volkov's name into the mix.
Gauthier is a 22 year old winger who scored 27 goals and 41 points in 75 AHL games last season. He was a first round pick, 21st overall in 2016 by the Hurricanes. Volkov is a 22 year old winger who scored 23 goals and 48 points in 74 AHL games last season.
It appears the Oilers would like to get a young, goal scoring winger for Puljujarvi. They aren't even necessarily looking to add one that can step into the lineup right now, but a winger that is close to NHL ready.
If you look at the Canadiens minor league roster, it is hard to find players that are comparable to Gauthier and Volkov with the Laval Rocket. They didn't have a 20 goal scorer last season and their closest player to it was Alex Belzile who is 28 years old.
There is some risk to acquiring Puljujarvi since he hasn't performed at the NHL level in his career. He wasn't given a great opportunity to succeed so there is potentially great reward for acquiring him, but there is definitely some risk. Due to the risk, Montreal won't be offering up any of their top prospects or young players like Nick Suzuki, Ryan Poehling or Cole Caufield.
The Oilers also don't appear interested in a Junior player like Cam Hillis or Cole Fonstad so there is no match there either. They clearly want someone who could be playing top six minutes sooner rather than later.
The only player that I could see both the Edmonton Oilers being interested in acquiring and the Habs willing to part with for Puljujarvi is Jesse Ylonen. He's not one of the Habs best prospects so they could afford to move him for a young, talented player like Puljujarvi. On the other hand he is an interesting enough prospect to get the Oilers attention.
Ylonen plays in Finland as well and has ten points in 18 games for the Lahti Pelicans. He was drafted two years after Puljujarvi and in the second round, but he has top six scoring potential at the NHL level in the near future. He currently plays on one of the weaker teams in Liiga, while Puljujarvi is on one of the strongest. So, just looking at their point totals doesn't tell the whole story about how close these two players are in talent.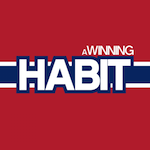 Want your voice heard? Join the A Winning Habit team!
Write for us!
Trading Ylonen would not be an easy choice for the Habs. But that is what you have to do to acquire a talent like Puljujarvi. If the Habs are indeed expressing interest like the report suggests, the only player that could really be grabbing the Oilers attention is Jesse Ylonen.