Montreal Canadiens Rumour: Habs Scouts Keeping Close Eye On Buffalo Sabres
The Montreal Canadiens are off to a decent start to the NHL season. They are always looking to improve as any team would, and are keeping a close eye on the Buffalo Sabres. Why might that be?
The Montreal Canadiens are off to a mediocre start to the 2019-20 season. They haven't put together a big winning streak to this point but they have avoided a difficult losing streak as well. This has them right in the middle of the pack so far. They are basically on pace to finish where they did last season.
We don't want to see that again. The Canadiens had a strong regular season, finishing with 96 points but missed the postseason. They are going to have to be slightly better if they are going to qualify for the 2020 postseason.
Obviously, it is the management team's job to make the team better. The Canadiens pro scouts are constantly scouring the league looking for players that could help them in the future. Apparently, one team that the Canadiens are keeping a close eye on is the Buffalo Sabres.
In his 31 Thoughts article, Elliotte Friedman of Sportsnet mentions the Canadiens have sent a mixture of scouts to consecutive games in Buffalo last week. Now, he also clearly states this could mean something or it could mean absolutely nothing but it is noteworthy.
Some Habs news from Elliotte Friedman: pic.twitter.com/J9wEbGDe0T

— Ⓜ️⚪ (@DomUn1que) November 5, 2019
It is especially noteworthy to me (not necessarily Elliotte Friedman) since the Habs do not play the Sabres or the New York Islanders until December, but they sent a number of scouts to see them play in October. These scouts constantly watch games of other teams to see their tendencies and not necessarily to scout individual players.
However, since the Habs don't play either team for five weeks, why would they send scouts to see them?
It is possible, not a guarantee, but it is possible the Habs could be taking a closer look at someone specific on the Sabres roster. It is rare for two teams in the same division to link up on a trade, especially when both teams are hoping to make the playoffs. That doesn't mean they can't if the deal makes sense for both sides.
What kind of deal would the Habs be looking to make? The biggest hole in their lineup is on left defence. Ben Chiarot hasn't been fantastic since signing his three year contract in July but he was on the top pairing with Shea Weber against the Boston Bruins last night. Brett Kulak hasn't played as well as last season and that has resulted in Mike Reilly regularly playing on the third pairing.
No offense to Chiarot and Reilly, but the Habs could use an upgrade in this area.
The Sabres do have a plethora of defenders. They acquired Brandon Montour, Henri Jokiharju and Colin Miller in the last year and it has given them tremendous depth on the blue line. They only problem for the Habs is that all of those players, and most of the Sabres defencemen are right shots.
The left shot defencemen who were on their roster at the time of these games are Rasmus Dahlin, Jake McCabe and Marco Scandella, and John Gilmour.
Dahlin is going nowhere. Gilmour wouldn't be a difference maker. Scandella would be a great fit but he was injured just before these two aforementioned games and wasn't dressed for either of them. He was just placed on injured reserve with a lower body injury.
That leaves McCabe who would be a huge upgrade on the Canadiens blue line. However, he is playing playing over 21 minutes per game on the Sabres top pairing. They are off to a 9-4-2 start and would not be willing to move one of their most used defenders.
So, if the Habs need a left shot defender and it doesn't make sense for the Sabres to move McCabe or Dahlin, who exactly were the Canadiens watching so closely?
I'm guessing the Sabres were looking to move a defenceman last week because they knew Brandon Montour was about to return from injury. That defender could very well have been Marco Scandella.
Scandella fits the profile of what the Canadiens need. He is a left defender that can move the puck and be trusted to play well defensively. He is also a Montreal native who is playing well, but was third on the Sabres depth chart on the left side behind Dahlin and McCabe. He earns $4 million against the salary cap but is an unrestricted free agent at season's end.
This may sound farfetched, but is it possible that the Habs were planning to get a few viewings of Scandella before the Sabres boarded a plane for Sweden where they will play the Tampa Bay Lightning this weekend? Then when Scandella got hurt, the Habs decided to send their scouts as planned anyway to do some advanced scouting of a division rival.
If Scandella was the target, it seems like the Habs would just pull some of their scouts out of that trip when they knew he was hurt. However, Scandella wasn't put on injured reserve until November 3rd and the two games we are talking about were on October 28th and November 2nd. It's possible the Canadiens believed there was a chance he was going to play.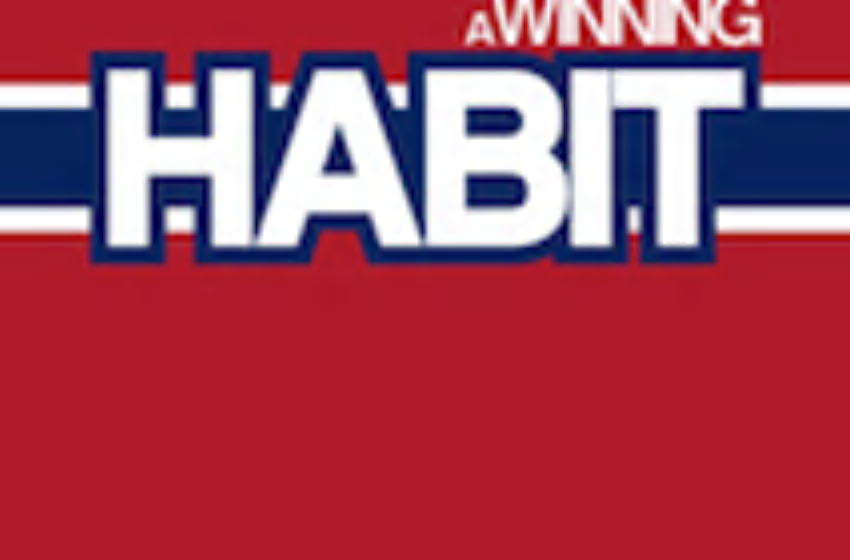 Want your voice heard? Join the A Winning Habit team!
Write for us!
Maybe they were just doing advanced scouting but they don't play the Sabres or the Islanders for more than a month. Why focus so heavily on a team you won't play anytime soon? It's a difficult question to answer, but the Canadiens were rumoured to be interested in Scandella years ago when the Sabres acquired him. Could they still be keeping a close eye on him?