Montreal Canadiens: Ryan McDonagh Trade Is Bad Omen For Jeff Petry's Value
The Montreal Canadiens are rumoured to be looking to move out costly veterans this offseason. One player who is at the top of the list seems to be Jeff Petry.
The 34 year old defender asked for a trade early last season but the Canadiens could not find a deal that made sense for them. Petry was struggling mightily, and in the first year of a four year contract with a cap hit of $6.25 million.
He was not traded before the trade deadline but then finished the season with 21 points in his last 28 games. That's a 60 point pace over a full season, and there is still reason to believe Petry could give a team close to that type of production.
Just a year ago he scored 12 goals and 42 points in 55 games. THat's a 63 point pace over a full season. The year before that he had 40 points in 71 games. He has always been really good, except for the beginning of this most recent season where he was just awful.
There are reasons for that, with his family staying in the United States, the Canadiens being a dysfunctional mess, and the departure of Shea Weber, Joel Edmundson and Carey Price leaving the defensive structure of the team in disarray.
It was hoped by Habs fan, or myself at least, that other teams might kind of ignore that awful half season from Petry and focus on the entire body of work he has put together since arriving in Montreal. He looked like himself again after the trade deadline so maybe his $6.25 million cap hit wound't be a big problem for other teams and the Canadiens could get a decent return for Petry?
Well, the Ryan McDonagh trade struck a few minutes ago doesn't give me much confidence in that anymore. The Tampa Bay Lightning were rumoured to be looking for a new home for McDonagh to ease their salary cap burden.
McDonagh has four years left on his contract with a cap hit of $6.75 million and will be 36 when it ends. Petry has three years left on his contract with a cap hit of $6.25 million and will be 37 when it ends.
McDonagh was just traded to the Nashville Predators for Phillippe Myers and Grant Mismash. Myers spent the majority of the season in the AHL and not even with Nashville's farm club. They loaned him out to the Toronto Marlies, while still paying him. Mismash is a depth prospect who just scored 12 points in 57 AHL games.
Myers has the added bonus of giving the Lightning extra cap space if he is bought out. Like, he literally has a negative cap hit next season if he is bought out. If (when) he is bought out, he will add $616,666 to the Lightning's payroll. Mismash will play in the minors and McDonagh's entire cap hit will be sent to Nashville.
That means this trade will add nothing of on-ice value to the Lightning, but will increase their budget by $7,366,666 next season. It is worth noting that McDonagh is still a great player who earned his full salary last season and played 22:26 per night in the Lightning's playoff run to the Stanley Cup Final.
Petry's value has been hard to pinpoint this season, but this McDonagh trade doesn't help. The Lightning literally get nothing but cap space, which is a commodity itself.
However, it is going to be difficult for another team to explain why it gave up an asset for Petry, if the Predators just got a top four defender for absolutely nothing. Expect the Habs to have to take back considerable money in a Petry trade to get any other assets with it.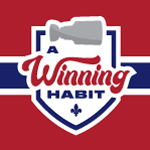 Want your voice heard? Join the A Winning Habit team!
Write for us!