Montreal Canadiens 2022-23 Preseason Schedule
The Montreal Canadiens, like every team in the NHL, wait all offseason and count down the days to the following preseason. We can't wait to see our new players in action and finally get to watch those old favourites once again.
Then, inevitably, every single year the preseason is way too long and drags on about a week longer than anyone could possibly think is necessary. The games feel exciting at first and then extremely dull and we can't imagine the regular season is every actually going to arrive.
But, this year will be different right? I mean, the Canadiens have the first overall pick in the NHL Draft. We won't be able to contain ourselves as we count down the days until we get to see Shane Wright in a Canadiens jersey for the first time.
You know they are taking Shane Wright, don't you? Every year there is drama and intrigue built up in the weeks leading up to the draft, but once again we have a player who has a clear track record of success that can not be ignored. Surely, a big Slovakian who scored goals again pro players from Italy in the Olympics isn't going to bump Shane Wright from number one status.
At least getting to see Wright in a Habs sweater will add a little more intensity and fun into those long, drawn out preseason games. The Canadiens will have eight of them in September in preparation for the upcoming 2022-23 season.
Their full preseason schedule is as follows:
Preseason Game 1: Monday, September 26th, 7:00 PM vs New Jersey Devils
Preseason Game 2: Wednesday, September 28th, 7:00 PM at Toronto Maple Leafs
Preseason Game 3: Thursday, September 29th, 7:00 PM vs Winnipeg Jets
Preseason Game 4: Saturday, October 1st, 7:00 PM at Ottawa Senators
Preseason Game 5: Monday, October 3rd, 7:00 PM vs Toronto Maple Leafs
Preseason Game 6: Tuesday, October 4th, 7:00 PM vs Ottawa Senators
Preseason Game 7: Thursday, October 6th, 5:30 PM vs Ottawa Senators
Preseason Game 8: Saturday, October 8th, 6:00 PM vs Ottawa Senators
The first game of the preseason will have the added intrigue of first overall pick vs second overall pick as the Habs face the Devils. The final two preseason games are Kraft Hockeyville games and will be playing in the Atlantic provinces.
The Thursday, October 6th game is being played in Gander Newfoundland and the Saturday, October 8th game will be in Bouctouche, New Brunswick. It will be interesting to see what kind of lineup the Habs have drawn up for those games since it is late in training camp and many of the cuts will likely be done.
Nothing beats four meaningless preseason games against the Ottawa Senators in September! For some reason, we will be looking forward to them once again in 2022!!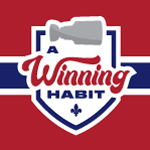 Want your voice heard? Join the A Winning Habit team!
Write for us!