Montreal Canadiens Should Not Sweeten Pot For Seattle Kraken To Keep Jake Allen
The Montreal Canadiens finally found a backup goaltender for Carey Price this season.
It took years of suffering, but when general manager Marc Bergevin traded a third round pick for Jake Allen last offseason, he finally patched a hole that had turned into a canyon.
That doesn't mean Bergevin should double down to keep Allen.
The Canadiens can only protect one goaltender before the expansion draft which will be held on Wednesday night. Allen is a likely target for the Seattle Kraken, and it would be foolish for Bergevin to try and get creative to keep the Canadiens goaltending tandem in place. It is possible for him to offer a trade to Seattle, to entice the Kraken to stay away from Allen.
However, it sounds like the asking price for such a deal is astronomical.
Darren Dreger on @TSN690 says that if Marc Bergevin wants to make a deal with Seattle not to take Jake Allen in the expansion draft the price would be either a top prospect + a good draft pick (2nd/3rd) or a first round pick + a later pick.

— HabsLinks (@HabsLinks) July 16, 2021
TSN Hockey Insider Darren Dreger was on radio yesterday and mentioned the price tag to convince the Kraken to stay away from a given player is a first round pick and a later pick or a top prospect and a good pick (2nd or 3rd round).
Considering the Canadiens only. had to give up a 3rd round pick to get Allen, it would be ridiculous to give up far more just to keep him. There is no way the Canadiens should get cute about the expansion draft. Just put in your list and let the Kraken take one player. Then go out and fill the void.
The teams that tried to entice the Vegas Golden Knights into taking certain players were the teams that got clobbered by expansion. The Anaheim Ducks were afraid to lose a young NHL defender like Sami Vatanen or Josh Manson so they traded Shea Theodore to Vegas and had them take Clayton Stoner's contract.
I think they would prefer to have Theodore now.
If the Habs lose Allen, who had a 11-12-5 record with a 2.68 GAA and a .907 SV%. He stepped up when Carey Price was injured and helped the team reach the postseason, while allowing Price to start the playoffs rested and ready for a long run.
The Canadiens finally filled that backup goaltender void last offseason but that doesn't mean they can't do it again if Allen moves to Seattle. In fact, there has rarely been a time when so many NHL ready backups were available in free agency.
Mike Smith, Chris Driedger, Jonathan Bernier, Linus Ullmark, Laurent Brossoit and Petr Mrazek will all be unrestricted free agents after posting a better save percentage than Allen last season. James Reimer, Jaroslav Halak and David Rittich will also be available and could fill the role admirably as well.
Yes, it was nice to have Jake Allen in Montreal this season. But the Canadiens need to lose someone in the expansion draft and replacing Allen wouldn't be that difficult with all the options available this offseason.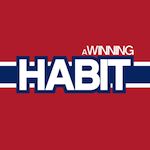 Want your voice heard? Join the A Winning Habit team!
Write for us!
It really makes no sense to offer anything to Seattle to try and keep certain players, especially a backup goaltender.