Montreal Canadiens: The Curse of the Retro Jersey
The Montreal Canadiens have been going through a rough patch with three losses in their last five games. During these five games, Montreal has only scored eight goals. The Habs had a great start to the season, they were first in the National Hockey League for a short time. During the game against Ottawa, at the Bell Centre, on February 4th, the Canadiens wore their blue retro jerseys. They ended up not having a good game.
Ottawa is now dead last in the North division and many Habs fans were expecting an easy win, but that is not what happened. Montreal led the game with a goal from Brendan Gallagher but gave away two goals in the last minutes of the first period. Although Montreal has had 38 shots on goal, only two found the back of the net. Their power play did not produce any offense even though, at the start of the season, they were very productive in this phase of the game.
Is the Retro Jersey the Issue?
As many fans pointed out, it was not a good game for Montreal, and jokes were made that the jerseys were the issue. It is all fun and games, but the Canadiens were not the same team we saw in the first few weeks of games. We can blame Carey Price and his rough start to the season, or we can blame the jerseys, but Montreal has had some issues they must fix. Key players such as Jesperi Kotkaniemi have not scored a point in the last five games, while Philip Danault has not scored yet this season and Ben Chariot has not played at the same level he played during the playoff bubble.
This team was presumably going to be among the best in the North division started to show some major weaknesses. It felt as if Montreal were playing a lazy game. At the beginning of the season, most goals and scoring opportunities plays came from the center of the ice, off quick rushes, but in the last few games, we saw a lot of "dump and chase" plays, that weren't very successful.
Defensive Issues
Alexander Romanov who was impressive at the beginning of the season started to show that he is only 20 years old and that he is prone to mistakes. Alongside Brett Kulak, the pair had a few shifts of two minutes or more where they were hemmed in their own zone because they could not move the puck up and out of their defensive zone.
Ben Chiarot, who proved to be good enough to play on the top two with Shea Weber, does not play the same as he did last summer. He seems to be less energetic on the puck and does not contribute offensively as much as last year, where he produced 9 goals and 12 assists. As of right now, Chiarot has one goal and three assists, with 28 penalty minutes. Shea Weber looked to be slowing down in the game versus Edmonton. Is this a sign of things to come with a busy schedule?
Faceoff Problems with the Youngsters
Our young centermen, Jesperi Kotkaniemi and Nick Suzuki have had some issues with faceoff win since the start of the season. They lost important faceoffs in their own zone, sometimes causing goals. Jake Evans lost a crucial faceoff during a penalty kill against Ottawa with only 20 seconds left. This led to a goal from Senators young star Tim Stützle.
This aspect of the game needs work. Kotkaniemi cannot score to save his own life. Every time he shoots, his shot either gets blocked or it does not even hit the net. This is very unfortunate because KK has a very powerful shot, but he is not able to predict how plays will unfold. Most of the time, he rushes his shots, and they are not good ones.
What Is Going on with Carey Price?
Perhaps the biggest issue with the Montreal Canadiens is that of Carey Price's form. For some reason, the Habs backup, Jake Allen, presents better stats than their ten million dollar goaltender. I am not saying that Price is overpaid, but there is something going on with him that is not right.
Maybe he is not as good as he used to be, because he does not have to steal games all of the time, or maybe he does not play as much as usual. With that in mind, Jake Allen shows an average of 2.01 goals allowed, whilst Carey Price shows a 2.64 average. Allen has a .933 save percentage, whist Price has a .901 percentage.
However, we can see this as something beneficial because we finally have a good backup, but we need Price to still be able to steal games and make a difference. He looked much better against the Maple Leafs on Saturday, but we are used to seeing that Carey Price every night, not just once in a while. Can he get back to his usual, consistently dominant self?
On a Good Note,
Even though Montreal has not been playing their best recently, their newest acquisitions, Tyler Toffoli and Josh Anderson have proven to be great additions to the squad. Both Anderson and Toffoli lead the way in goals scored for the Habs with nine and ten respectfully, and are in the top five in the league when it comes to putting pucks in the net. Despite having a bad game on the 4 on 4 against Toronto, Montreal did not allow a single goal on the penalty kill.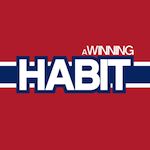 Want your voice heard? Join the A Winning Habit team!
Write for us!
Hopefully, the Habs can bounce back against the Toronto Maple Leafs on February 20th and get back to their form.