Montreal Canadiens Could Learn a Lesson From Lowly Ottawa Senators
The Montreal Canadiens have been a middle of the pack team lately. It might seem odd, but they can take a few pointers from the lowly Ottawa Senators.
The Montreal Canadiens are a team stuck in the middle of the NHL. This year's wild NHL season has resulted in the Habs still being in the running for a Stanley Cup into July as well as possibly being the team that will land the first overall draft choice. However, they have proven the past few years to be a middle of the road squad.
This year, they looked great at times, starting the season 11-5-3 in their first 19 contests. Of course, they did also suffer through a pair of eight game losing streaks. By the time the NHL pressed pause on the season, the Canadiens sat 24th in league standings. They were going to fall well short of the playoff picture, but were likely to be picking around 10th overall in the draft, after the very best prospects have been selected.
It is the dreaded middle ground of the NHL. Not good enough to go on a long playoff run, but also too good to get a top three draft pick and add a future superstar to the team. That's exactly where they were last season. They were the best team in the league to miss the postseason, falling short by just two points. This gave them the 15th overall selection, but they ended up with Cole Caufield who looks like a future goal scorer.
Though the Habs may have found a great prospect with the 15th pick last year, a team is more likely to find a future star with the earliest picks in the draft. This year, the Habs were on track to land the 8th or 9th overall pick. Now, an unusual draft lottery has given them a small chance at picking first overall if they lose to the Pittsburgh Penguins in the play-in series. Otherwise, they will pick 9th.
Can they get a great player with the 9th pick? Sure. It's possible. But not as likely as the team's that have the top few picks. Drafting between 6th and 16th can keep a team stuck in mediocrity for years. The Minnesota Wild haven't picked higher than 7th since they took Benoit Pouliot in 2005. A couple of 9th overall picks, 12th overall picks and several other middling picks have led to a few postseason berths, but not much playoff success.
The Wild have been stuck in the dreaded middle ground. Too good to fall all the way to the bottom and draft a star but not good enough to win more than two playoff series in the past 15 years. Between 2013 and 2018 they made the playoffs six consecutive seasons but only made it to the second round twice and never made it further.
The Habs want to avoid that. They could get really lucky and win phase 2 of the draft lottery and select Alexis Lafreniere. That would be enough to boost this team from their current status into more of a Stanley Cup contender in short order.
Failing that, and there is an 87.5% chance they will fail to land the first overall pick even if they lose to the Penguins, they will have to take another path to building a future Cup contender.
It might seem strange, but they could take a few lessons from the Ottawa Senators who, admittedly, have been a dumpster fire of an organization for the past three years. However, the Senators have done a few things correctly and the Habs could learn from them.
The Senators were a good team in 2016-17 who went on a bit of a cinderella run in the playoffs. They lose in overtime of Game 7 of the Eastern Conference Final. Since then, they have been the laughingstock of the NHL. Their terrible record in the past three seasons has made it easier to do, but what they did well was make sure none of their good players left for nothing as free agents.
The Sens started their massive sell-off when they traded Erik Karlsson to the San Jose Sharks in September of 2018 for a haul of prospects and picks. Karlsson had one year left on his contract at the time and the Send landed a first round pick in 2020, Chris Tierney, Dylan DeMelo, Rudolf Balcers, Josh Norris, a first round pick that became the third overall selection this year and a second round pick last year.
That is quite a haul, especially when considering Norris was one of the top scorers in the AHL this year as a 20 year old. When last season ummm, got away from them, the Senators unloaded a few more of their expiring contracts. Matt Duchene and Ryan Dzingel headed to Columbus and Mark Stone went to Vegas. This year it was J.G Pageau on the trade block.
Now, the Habs don't have an Erik Karlsson circa 2018 on their roster. Nor do they have a Mark Stone. Max Pacioretty was pretty much a Mark Stone and well, the two are linemates now in Vegas.
What the Senators did with their pending free agents, is exactly what the Habs did with Pacioretty. They made a decision before the season even started to trade him when he still had a full year left on his contract. They got a great return with Tomas Tatar, Nick Suzuki and a second round pick coming to Montreal for Pacioretty.
The Senators are still an awful team at the moment, but their teardown has resulted in them having a terrific group of young players waiting to make noise at the NHL level. They also have the third and fifth overall picks in this year's draft which will get them one of Tim Stutzle or Quinton Byfield and another top prospect to add to their impressive collection.
Eugene Melnyk is still the owner in Ottawa so they will likely screw this whole rebuild up but right now it looks like it's heading in the right direction at warp speed. All because they traded away a few expiring contracts for picks and prospects instead of re-signing players to long term extensions when they are approaching 30.
Now, the Habs don't have Erik Karlsson and they already traded their Mark Stone. But they do have a handful of players on expiring contracts and have to be really careful how they handle this situation. Their entire top line of Phillip Danault, Tomas Tatar and Brendan Gallagher will be unrestricted free agents following the 2020-21 season. So will Jeff Petry and Joel Armia.
When they become free agents on July 1, Tatar will be 30, Gallagher 29, Danault 28, Armia 28 and Petry will be 33. How many of these players can the Habs afford to give raises on long term deals that take them all into their 30's?
Definitely not all of them. Which is where they can take a pointer from the awful Ottawa Senators. Just like when the Habs traded Pacioretty before his final year began, they should do the same again before the 2020-21 season starts.
Petry won't afford them the same return Karlsson did, but it would be wise to get a future first round pick for him and a top prospect or two for him. Danault is a valuable piece for the Habs, but if someone if offering first, second and third overall picks at the draft like the Sens got for Pageau, the Habs need to listen. If Armia can fetch a return similar to Dzingel, maybe the Habs can move on without him.
The biggest prices might be offered for Gallagher and Tatar. The Canadiens obviously wouldn't want to move on from these players, but if a good young roster player, a great prospect and a first round pick in 2020 or even 2021 are offered for either winger, Marc Bergevin would need to think long and hard about taking that offer.
He would be ridiculed initially, just like the Senators were for trading Karlsson and Duchene. However, less than two years later, with Duchene and Karlsson approaching 30 and having down years in 2019-20, the Senators now look like they made tremendous trades. They got huge future value by giving up the final year of a great player's contract and didn't get stuck with that player's enormous next contract when they start to slow down.
It's hard to say as a Habs fan, but the trades the Senators made as sellers have set them up for a long run of playoff contention in the near future. Having Josh Norris, Lassi Thomson, Vitali Abramov, Jamieson Rees and Quinton Byfield or Tim Stutzle instead of an aging and overpriced Duchene and Karlsson sets the Sens up for long term success.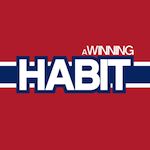 Want your voice heard? Join the A Winning Habit team!
Write for us!
Hopefully the Habs were taking notes on the Sens over the past couple years when everyone else was just pointing and laughing at them.