Montreal Canadiens: Marc Bergevin's Offseason Signings and Cap Management Look Terrible
The Montreal Canadiens have infamously carried among the most cap space in the league for three seasons. Marc Bergevin's signings in the offseason have done very little to help this team.
The Montreal Canadiens entered the 2019 offseason with a bundle of cap space and a team that was not quite good enough to make the 2019 postseason. They added even more cap space by trading away Nicolas Deslauriers and Andrew Shaw for draft picks on June 30th, just hours before free agency officially began.
Bergevin was finally going to use all that cap space to make a big splash and make his team much better, or so we thought. He didn't. He tried to use it to acquire Sebastian Aho from the Carolina Hurricanes via an offer sheet, but the Hurricanes eventually matched the offer and kept their star player.
This meant Bergevin had to move on to Plan B. Evidently, he did not have a Plan B as he didn't use the cap space, did not improve the roster and is now watching from the press box as his team just lost its seventh straight game. On the horizon are contests with the Boston Bruins and New York Islanders who are the two best teams in the Eastern Conference. This losing streak could hit double digits by the end of the week when they take on the Colorado Avalanche.
It in incumbent on a general manager to improve his team every offseason. A general manager that has lots of cap space and a team that didn't make the playoffs, should at least try to make his team better. When Bergevin missed out on Aho, he didn't really move on to another difference maker, he just added a little depth here and there that really didn't even make up for losing Shaw.
Once again, the Habs headed into a season with among the most cap space available of any team in the league. He did make lots of signings, but let's take a look at the players he decided to bring in, or unrestricted free agents he chose to bring back, and see how much they are helping the team.
First off, Bergevin quickly acted after the regular season ended to sign some pending UFAs. Christian Folin, Nate Thompson and Jordan Weal were signed before the end of April, choosing to stick around Montreal for the foreseeable future instead of hitting the open market on July 1st.
Folin has been one of the most frequently healthy scratched players in the league this season. Thompson can win face-offs but that is about all the veteran brings on the ice and Weal has four points in 18 games, despite plenty of opportunity on the man advantage.
Good thing he acted so fast to bring back three players that should all be healthy scratches.
Bergevin has a penchant for bringing in left defensemen that aren't capable of playing at an NHL level. He ensured he kept a few of those guys around when he re-signed Xavier Ouellet, Gustav Olofsson and Mike Reilly. Ouellet and Olofsson were solid veteran depth for the Laval Rocket at a low cost and Olofsson just earned a recall earlier this week.
However, the Mike Reilly extension of two years and $1.5 million per season was as head-scratching at the time it was announced as it is today. He was barely used the last two months of the season and then needed to be re-signed before July 1? The contracts was a year too long and about $750,000 too much at least. Many would argue it was two years too long.
Bergevin also handed out a three year contract to Brett Kulak shortly before free agency. The left defender played great with Jeff Petry last season, but has been awful for the Habs this season.
When the doors opened on July 1st, Habs fans waited with anticipation to see what Bergevin was going to do with all his cap space. We all know now that the answer is: take a wild stab at acquiring Aho but in the long run just get Ben Chiarot and Keith Kinkaid.
Chiarot started the year reminding us of the Douglas Murray days when a left defenceman would shoot the puck into an opposing teams shin pads and then try as hard as he can to build up any speed on the back check as the opposition flies by.
He played a handful of decent games in late October and early November, but has been abysmal defensively again during this painful stretch. Ever wonder why Shea Weber always seems to be the guy back when there is a 2-on-1? It's because Chiarot got caught trying to make a play in the offensive zone that had a 4% chance of success and he is now 100 feet behind the play.
Kinkaid hasn't been much better. In an analytics era where it is proven that starting goaltenders are at their most effective when they play a maximum of 55 games, the Habs needed a reliable backup after Antti Niemi's contract finally ran out. Kinkaid was the third string goalie for the Columbus Blue Jackets last season, so he's a perfect fit, right?
Well, his 4.24 goals against average and .875 save percentage are Michael Hutchinsonian. In fact, of all goaltenders that have been given more than one appearance this season, Kinkaid's save percentage is only better than Cory Schneider's. Remember when Schneider and Kinkaid were a tandem in New Jersey? That's how you get two first overall draft picks in three years, I suppose.
Bergevin also signed a couple of wingers for the Rocket on July 1 when he grabbed Riley Barber and Phil Varone. They were proven AHL scorers and were expected to bring some offensive punch to the Rocket lineup but they have failed to even do that.
Barber has been better of late with 13 points in 18 games but Varone is yet to score a goal and has four points in 11 games played.
The only other UFA brought in was Nick Cousins. He has been as advertised, a gritty fourth line winger but they have been using him in front of the net on the top power play and he has no points in his last nine games. That's not really his fault, but when Weal and Cousins go from healthy scratch to the top power play it highlights the lack of NHL ready options for the man advantage.
Or, it highlights really poor coaching tactics on top of some questionable decisions from the general manager.
Bergevin did also sign Joel Armia, Artturi Lehkonen, Michael McCarron and Charles Hudon in the offseason, but they were restricted free agents and unless you are Jesse Puljujärvi, everyone re-signs their RFAs given some time.
So, which signings worked out for Bergevin? A couple of his RFAs have played fine but which UFA that was signed has helped the team? Cousins has been a good fourth line winger! Thompson can still win face-offs and get scored on while the team is shorthanded. Weal does…. I'm not sure what Weal does.
Chiarot looks really slow when the New Jersey Devils of all teams make him look like a sinking ship as they fly past. Kinkaid is arguably the worst goaltender in the NHL at the moment if you look at the stats. Reilly is the same player that wasn't good enough to be a regular in the past. Folin is in the minors on a conditioning stint because there is no room for him on the Habs.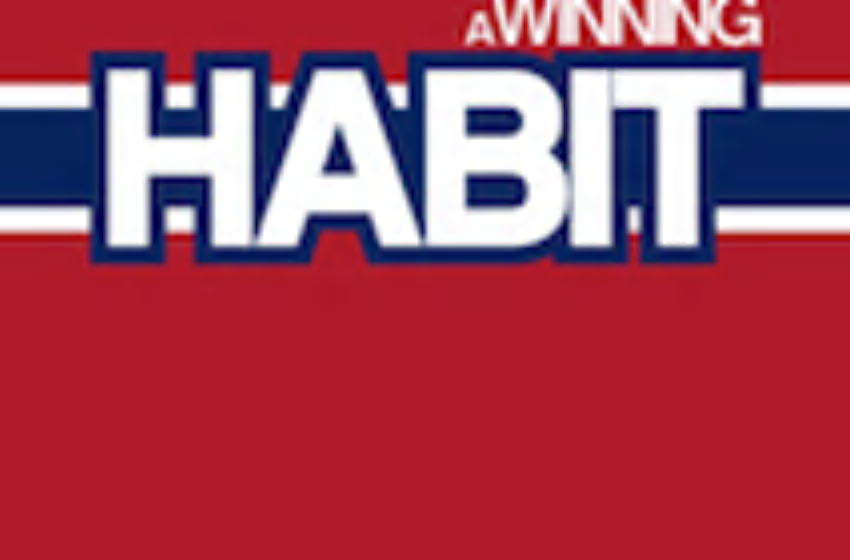 Want your voice heard? Join the A Winning Habit team!
Write for us!
Hopefully, Otto Leskinen turns into a good player some day. Otherwise, when we look back at Bergevin's free agent signings in 2019, we will be wondering why the most frugal of general managers wasted so much money on players that don't help the Montreal Canadiens win hockey games.