Montreal Canadiens Need To Try To Buy Low On Shayne Gostisbehere
The Montreal Canadiens have needed to upgrade their left defence for a few years. Shayne Gostisbehere was once rumoured to be available and is off to a slow start. He could be available for cheap.
The Montreal Canadiens have been looking tp upgrade their left defence for the past few years. There have been many low cost fillers that haven't proven to be able to handle a big role. Ben Chiarot was the latest player to be brought in and he has been playing well in the top four.
Victor Mete surprisingly earned a roster spot as a 19 year old and has cemented a role for himself in the Habs top four. Chiarot and Mete have been swapping back and forth depending on the Habs opposition. If the Habs are playing a more physical team, Chiarot will partner with Weber and take on heavier minutes. Other nights, Mete will pair with Weber and Chiarot will play alongside Jeff Petry on the second pairing.
The left side of the third pairing has been a bit of a soft spot in the Habs lineup. Brett Kulak played well in the second half of last season and earned a three year contract extension. He hasn't played with the same level of effectiveness this year. In fact, Kulak has only dressed for 14 games and has been a healthy scratch for the other nine.
When he is out of the lineup, Mike Reilly takes his place. Reilly was a healthy scratch 25 times last season and played only one game after the trade deadline as head coach Claude Julien grew tired of his defensive shortcomings.
Last night, Reilly was not only in the game for Brett Kulak but he was the quarterback of the top power play unit. He has played 84 games with the Habs since being acquired at the 2018 trade deadline and has just three goals and 21 points in that time. Considering he is an offensive defenceman that struggled in how own end, those aren't faltering numbers.
So, it was a bit concerning to see him running things on the top power play. It highlights a glaring need for the Montreal Canadiens. Though Jonathan Drouin would normally be playing that role if he were healthy, it is obvious the team needs another left defenceman and preferably one that can contribute on special teams.
One such player has been rumoured to be available in the past and may be more likely to be traded than ever. Shayne Gostisbehere has been in the rumour mill in the past and was just made a healthy scratch by the Philadelphia Flyers yesterday after a difficult start to his campaign.
Gostisbehere is 26 years old and had 65 points just two seasons ago. Last year his offence dipped to 37 points and this year he has just six points in 22 games. The Flyers shook up their defence a little bit in the offseason acquiring Matt Niskanen and Justin Braun to play the right side.
This seems to have left Gostisbehere as the odd man out in Philly as he used to play the right side with Ivan Provorov. Along with Provorov, the Flyers have Travis Sanheim on the left side which doesn't leave a lot of space for Gostisbehere. They also have Robert Hagg and Phillippe Myers who are NHL ready and playing together on the third pairing.
Gostisbehere has averaged 18:30 so far this season and just hasn't been great offensively. There is no question his value is at an all-time low and the Flyers may just want to move on from the three years left on his contract at $4.5 million per year. It isn't working out for Gostisbehere and the Flyers right now.
The reason for that is unclear. Either the 26 year old forgot how to move the puck up ice effectively which he was so good at his whole career, or the new formation of defenders in Philly just isn't allowing Gostisbehere to play to his strengths.
I'd be willing to wager that the latter is true. There is just no way a player his age who had more than 100 points in the last two seasons has forgotten how to produce offence. Put in the right situation, he would return to a productive player. Maybe not 65 points again, but even 47 would have made him the highest scoring Habs defenceman last year.
It is quite possible Gostisbehere would find chemistry with Weber on the top pairing and become a trusted defender for 22 minutes per night once again. This would mean Mete and Chiarot would be battling for second pairing minutes and one of them would be forced to the third pairing with Cale Fleury every night.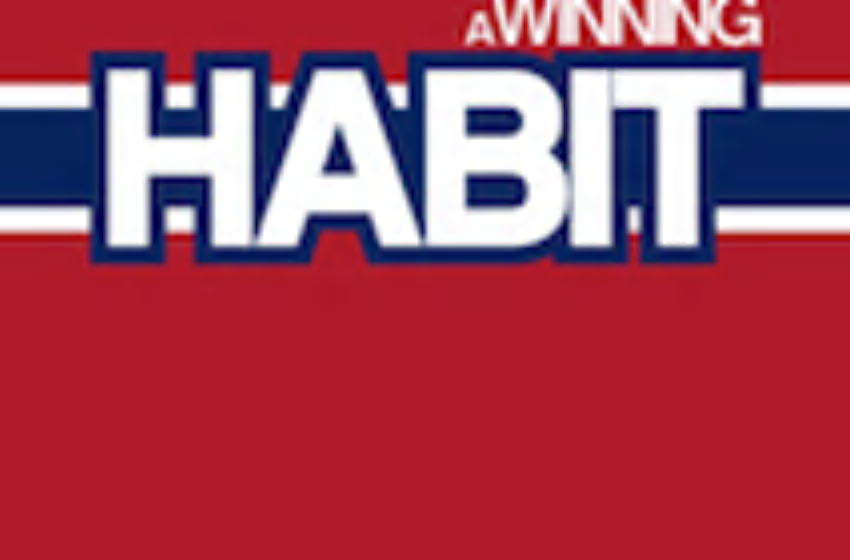 Want your voice heard? Join the A Winning Habit team!
Write for us!
That would give the Canadiens tremendous depth on defence. Even if Gostisbehere can't play top pairing minutes, worst case scenario is he would be a third pairing guy who is a huge upgrade on what the team is getting from Kulak and Reilly right now.