Montreal Canadiens: Ryan Poehling impresses and Cole Caufield scores
The Montreal Canadiens held their first scrimmage match of development camp, and although Cole Caufield had the most interest, Ryan Poehling stole the show.
Have you ever seen a player do something during a game and think, "It's just not fair" (cough Ryan Poehling cough Cole Caufield)? That may have been a lot of the Montreal Canadiens fan base who had the opportunity to watch the prospects duke it out in the first of three scrimmage days at development camp.
It was an opportunity for many to see the likes of Cole Caufield, Jayden Struble, and Otto Leskinen in a Habs uniform on ice for the first time. At the same time, it was also a chance to see any standouts amongst the many tryouts the Canadiens tend to have at camp. Of course, Nick Suzuki and Poehling have a lot of buzz around them as well give what they accomplished this past season.
The prospects were broken down into two squads (red and white) who played two scrimmage games. Team Red took the first game 2-0 while Team White responded well with a 4-2 victory.
Obviously, with a game like this, the respective scores don't matter too much. What does matter is who stood out, and there were several that did.
Observation 1: Ryan Poehling Doesn't Belong
If you watched the last game of the Montreal Canadiens season, you'd know that Ryan Poehling scored a hat-trick against the Toronto Maple Leafs. Many have projected where he's going to play next season and the likely destination says the Laval Rocket. But his play in this scrimmage game makes it difficult to head to that thought.
Poehling looked like a man against boys out there and had some good scoring chances with Caufield and Alexandre Alain in the first scrimmage. The highlight is definitely his rush from the wall to the front of the net beating four players (two of them were tripped up in the process), bringing the puck to his backhand but was stopped by the netminder.
The 2017 first-round picked wasn't as noticeable in the second scrimmage, but it was almost as if he was told, "Hey, you're turning pro, you can cool it."
Observation 2: Caufield is as advertised
Did anyone else have 'Shots' by LMFAO playing in their head when watching Caufield play? It's incredible how many he had and how he gets them. Whether it's lurking and waiting for an opportunity to rush up the ice and finding a hole to get through, Caufield is always ready to pounce on the puck.
One, in particular, saw Caufield get a pass midair in which he tried to bat it into the net.
A heartwarming moment was after the second scrimmage when the two teams were doing penalty shots. Fans at the arena gave Caufield a nice applause before his opportunity which he scored on. It was a goal scorer's goal as they say that saw the 2019 first-round pick beat the goaltender five-hole.
Observation 3: Pitlick can fly
The wheels on the bus were going round and round this day but a player to notice was winger Rhett Pitlick. There's a great deal of speed in his game and he used it to charge down the wall when he had time and space to do it.
He also recognizes when he'll have a chance to convert, even if it's a split second. Pitlick got Team White's first goal of the second scrimmage, tapping his stick when he noticed he had a moment to head to the front of the net and receive the pass.
Observation 4: Brook
We like Josh Brook, he's such a nice defender to watch. Brook isn't afraid to skate with the puck, calmly handles it when there's pressure on him, and will join the rush when he was room without getting caught. There was a moment in the second scrimmage where Brook held on to the puck for about 14 seconds before sending it down to the left corner of the offensive zone eventually scoring not too long afterwards.
When it calms to his demeanour, there was a great example of it in the first scrimmage. An offensive rush from Team White got broken up in the slot and Brook ended up with the puck with an attacker on him. He took a quick peek up and drew the player on him and Pitlick closer before sending the puck up the wall to Poehling who have a nice passing play with Caufield.
Brook is something special and he makes very mature decisions as a defenceman despite being so young.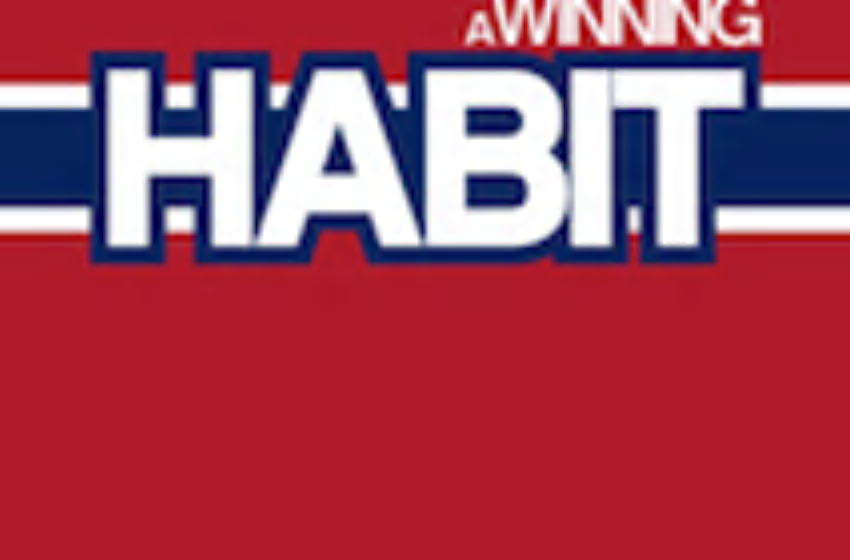 Want your voice heard? Join the A Winning Habit team!
Write for us!
There will be more scrimmages this week and hopefully more to talk about. They're truly worth watching as you get to see what the Montreal Canadiens have in their cupboards.